Freelance Commercial Agent in London - NEMESIS LABORATORIOS SL All London
Posted by
NEMESIS LABORATORIOS SL
Private
EC0 01, London, London Reino Unido
Oferta de empleo como Freelance Commercial Agent in London en NEMESIS LABORATORIOS SL, London, London
Publicada el:
Thursday, 20 July - 07:45
Nombre de la empresa:
NEMESIS LABORATORIOS SL
Número de trabajadores:
51
Sede central en: Madrid
Descripción de la empresa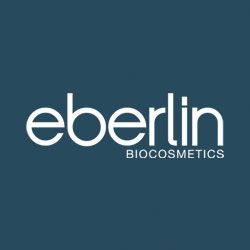 Somos un Laboratorio de productos cosmeticos con 35 años en el mercado.
Tenemos una red comercial trabajando 100% con nosotros, a lo largo del territorio nacional. Y estamos completando las zonas vacantes.
Actualmente estamos posicionados con el 10% del mercado nacional.
Estamos muy bien posicionados en Redes Sociales.

Link Web España: https://eberlinbiocosmetics.com
LInk Web United Kingdom: https://eberlinbiocosmetics.com/en/
Link Tienda On Line España: https://eberlinbiocosmetics.com/tienda-eberlin/
Link Facebook: https://www.facebook.com/eberlinbiocosmetica/
Link Instagram: https://www.instagram.com/eberlin_biocosmetics/?hl=es
Link Canal Youtube: https://www.youtube.com/channel/UCc3u7sWoFO0KuNVo3DQ_Rbg/videos


Ubicación
Población:
London
Código Postal:
EC0 01
Provincia:
London
País:
Reino Unido
Descripción
Puesto vacante: Freelance Commercial Agent in London
Categorías: Comercial y ventas - Agente comercial
Nivel:
Empleado/a
Personal a cargo:
(Seleccionar)
Número de vacantes:
3
Descripción de la oferta: Freelance Commercial Agent

Why join now?

We have created a very solid sales structure in Spain and 10 other countries. Now we are starting the same team building in the UK. At this moment, you have the opportunity to choose your work area and position yourself in a very solid way in a new project in the UK.
In these unstable economic times, we bring you products with very good value for money. This is because we do not work with intermediaries. It is the laboratory itself that offers the products directly to the professional. This makes us very competitive, making us a brand that can help many professionals to have quality products and very easy to sell these products to the final consumer.
If you are looking for a job, this is not your advert. For years now, the characteristics of conventional jobs have changed a lot. We offer you the opportunity to develop your own career in the beauty industry. We help you to build up a portfolio of clients and to keep them over time. This approach to your working life gives you the freedom not to be dependent on anyone, a significant income and, above all, a future. For this reason, we are looking for people with an open mind, willing to fight and above all to learn. In these times of job and economic uncertainty, this kind of approach makes all your income depend exclusively on you. Moreover, they are timeless business approaches. And if we add to this the fact that the aesthetics sector is one of the sectors that best copes with economic uncertainties, it is undoubtedly an opportunity for the future.
If this is your case, we will count on you.

Advantages of a Freelance Commercial Agent.
An environment where you can bring your whole self to work.
Very easy to reconcile professional and personal life.
Income from the first month of employment.
Create a stable future for yourself. Even in crisis situations. The possibility of reaching between 100 and 150 clients who work directly with the brand and who will allow you to obtain an income that is difficult to obtain in other sectors.
Very significant discounts on all the brand's products, for own consumption.
Annual trip to Madrid, Spain, to participate in our international convention. The purpose is to achieve a high degree of motivation and new knowledge.
Very professional and highly specialised training on the use of cosmetic products.
Training in customer service and sales, with one of the best and most effective sales methods in the world.

Who you are?
Energetic, passionate, and results-driven team player
Excellent organizational and communication skills.
Proactivity, enthusiasm, knowledge of the aesthetics sector and problem solving.
Passion for the Brand;
Fluent spoken and written English. Fluency in Spanish is an asset.
Able to learn new product information quickly to enable effective communications with different customers.
Strong communication skills (written and spoken), confident building relationships at all levels, utilising influencing and persuasion skills and navigating cultural differences.
Good presence and image.
Constant.
Positive attitude towards life.

Example of the usual work of a Freelance Commercial Agent:
The Freelance Commercial Agent in the aesthetics sector has the following purposes:

1.- Visiting current customers, to explain monthly promotions, and inform them of the launches that the laboratory has planned or has already made. With the aim of generating a constant turnover of replacement, and make customers have a greater commitment to the laboratory.
2.- Generation of new clients. Through referrals, contacts and cold door visits. In order to achieve a portfolio of customers that will generate significant income from product replenishment.
3.- Route planning to take advantage of travel times.
4.- The Freelance Commercial Agent in the aesthetics sector must also be trained and up to date with all the products and their application through protocols defined by the lab
Requisitos
Estudios mínimos:
Ciclo Formativo Grado Medio
Experiencia mínima:
Al menos 1 año
Imprescindible residente en:
(Seleccionar)
Requisitos mínimos:
What you need!!
NVQ Level 3 or equivalent in Beauty. It is not strictly necessary, but knowledge of protocols for the use of cosmetic products is very important.
Experience in the cosmetic sector.
Experience as a salesperson in the sector.
Availability to travel in your work area. And driving licence and own vehicle if in the area of work, the distances are longer and you do not have public services.
Command of basic computer systems (tablet, word processor, spreadsheet, email, etc.)
Ability to deliver training to small groups.
Master the use of aesthetic work protocols.
Know and master the use of cosmetic products.
Doing basic product demo to clients if needed.
Ability to make little presentations.
Microsoft Office domain.
Contrato
Tipo de contrato:
Autónomo
Jornada laboral:
Completa
Salario
Salario: 2.000 €- 6.000 € Bruto/mes
Comisiones: Dtos y Formación muy profesional.
✅ Do not forget to mention ADSINLONDON during your call!
✅ Apply for this job offer
Report any scams attempts
Great Britain
Published: 20 July - 08:41 AM
Visits: 412