Warehouse Administrative Work - ACCIONA - INFRAESTRUCTURAS All London
Posted by
ACCIONA - INFRAESTRUCTURAS
Private
28043, North London, London Reino Unido
Oferta de empleo como Warehouse Administrative Work en ACCIONA - INFRAESTRUCTURAS, North London, London
Publicada el:
Thursday, 28 Sept - 10:41
Nombre de la empresa:
ACCIONA - INFRAESTRUCTURAS
Número de trabajadores:
32000
Sede central en: Madrid
Descripción de la empresa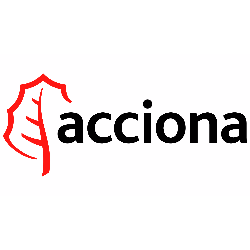 La corporación ACCIONA Infraestructuras S.L. es líder en el desarrollo de soluciones sostenibles a nivel internacional a través de sus cinco líneas de negocio: construcción, concesiones, agua, industrial y servicios.
Con más de 100 años de experiencia, dispone de una visión global, abarcando toda la cadena de valor de un proyecto: desarrollo, ingeniería y construcción, explotación, operación y mantenimiento.

A través de diferentes líneas de negocio, se configura como desarrollador de infraestructuras global, ofreciendo soluciones adaptadas a cada proyecto y garantizando una oferta integral.
Ubicación
Población:
North London
Código Postal:
28043
Provincia:
London
País:
Reino Unido
Descripción
Puesto vacante: Warehouse Administrative Work
Categorías: Administración de empresas - Administración
Departamento: Construcción
Nivel:
Empleado/a
Personal a cargo:
0
Número de vacantes:
1
Descripción de la oferta: ACCIONA in its Industrial Business Line requires a Warehouse Administrative Work for the North London Waste to Energy Project.

Input into Materials Database/Software, all information as below described, ensuring relevant correctness

- Information related to material receipt.

- Material codes.

- Confirmation of material receipt on Site.

- Distribute, upon verified their correctness the outputs of the computerized system to all involved functions.

- Ensure materials availability following the assigned priorities.

- Issue Material Receiving Reports (MRR).

- Issue Over, Short or Damage Report (OSD) when during the reception of the material noncompliance with the expected delivery are detected.

- Issue Material Delivery Note (MDN) according to Material Request prepared by Contractor Discipline Superintendents.

- Issue Material Inventory Reports.

- Issue Stock Reports.
Requisitos
Estudios mínimos:
Ciclo Formativo Grado Medio
Experiencia mínima:
Al menos 3 años
Imprescindible residente en:
Provincia Puesto Vacante
Requisitos mínimos:
Academic background / Qualifications: Bachelor's degree, Engineer or Vocational Training.

Complementary Training: Experience as user of material control tools, databases, etc.

Languages/Level: English, very high level

Years of experience required: + 3 years

Areas of experience required: Construction Industrial Plants (Oil&Gas, Energy, etc.).

Availability to travel.
Contrato
Tipo de contrato:
Indefinido
Jornada laboral:
Completa
✅ Do not forget to mention ADSINLONDON during your call!
✅ Apply for this job offer
Report any scams attempts
Great Britain
Published: 28 Sept - 11:41 AM
Visits: 170