iOS Developer - everis (London) All London
Posted by
everis (London)
Private
W1D 1NN , London , London Reino Unido
Oferta de empleo como iOS Developer en everis (London), London , London
Publicada el:
Wednesday, 05 Sept - 15:50
Nombre de la empresa:
everis (London)
Número de trabajadores:
11000
Sede central en: London
Descripción de la empresa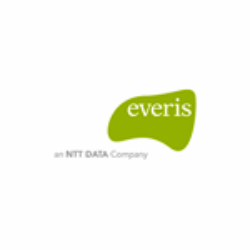 everis is an employee-owned multi-national consulting company offering business and strategy advisory, transformation programs, solutions integration, technological applications maintenance and outsourcing services. Our consulting firm works within the banking (Retail, Corporate, TCM and Wholesale), consumer goods and retail, energy and utilities, healthcare, insurance, media, manufacturing, public administration, telecommunications and tourism sectors.

everis began operations in Madrid in 1996 reaching a turnover of 506 eu.million in Fiscal year 2010 (27% increase with a healthy balance sheet) and a headcount of more than 11,000 consultants worldwide, purely with organical growth. Currently, everis shareholders are everis´employees (66%), two British investment funds (3i and Hutton Collins), the Landon Group, and a group of minority shareholders.
everis started in the UK in 2002, with a huge investment in the last two years in order to achieve a preeminent position in the consulting arena based on a 5 years Business Plan Strategy. Globally, everis´ footprint includes European and Latin American countries and United States.

The differential value everis offers in the marketplace is our ability to obtain results, satisfy our clients and our proven ability to identifying business benefits. The everis Business Areas are:
- everis business consulting executes corporate strategy, business consulting and process engineering projects. Its activity is focused on sectorial knowledge, service innovation and vertical specialization.
- everis solutions is dedicated to the definition, design and implementation of technological solutions and outsourcing management and operations (applications, infrastructure and processes). In order to accomplish this, everis delivers with the best-of-breed methodologies (Agile, Scrumm, PMBOK, PRINCE2, ITIL, CMMI) in order to assure the quality and in partnership with world-class solutions (SAP, Oracle, Microsoft, Salesforce, Amdocs, Convergys, Misys, Murex, EMC, VmWare, eBaoTech, Guideware, Xchanging) and deep vertical expertise.
- everis centres operations are based on the use of high performance centres. This business line has been in operation for more than four years and has both the structure and capabilities necessary for executing tasks in an industrialized manner (CMMI certified) that is designed to achieve a high level of both efficiency and productivity. Currently, everis has high performance centres in a blended schema of near shore (Southern Europe) and Offshore (LATAM), providing a credible, scalable and cost effective alternative to Indian Software Factories.
- everis BPO focuses its attention on the rendering of outsourced business process services using service level agreements. This allows our clients to take advantage of a greater degree of internal capability along with increased control over service quality and related costs.
- everis initiatives are focused on various market realities in order to channel and launch new businesses in which we can invest along with our clients.
Everis provides to our employees a highly entrepreneurial environment (based on the shared ownership schema and autonomy to decide and execute), a professional career (based on different professional paths with yearly objective appraisals and promotions supervised by individual mentoring) in a team working, non-hierarchical and open organization (partnership model).
Ubicación
Población:
London
Código Postal:
W1D 1NN
Provincia:
London
País:
Reino Unido
Descripción
Puesto vacante: iOS Developer
Categorías: Informática y telecomunicaciones - Programación
Nivel:
Empleado/a
Personal a cargo:
(Seleccionar)
Número de vacantes:
1
Descripción de la oferta: We specialise in providing business and strategy solutions, application development, maintenance, and outsourcing services. everis offers differential value in the marketplace due to our ability to obtain results, satisfy our clients and our proven ability to identifying business benefits.
This is an excellent opportunity for a talented iOS Developer with experience in Mobile Technology environments to be part of a leading consultancy firm in the UK. The ideal candidate will be joining an ever growing Digital Practice and must be pro-active and looking for career growth opportunities.
The candidate will be responsible for all the aspect of the development life cycle, including defining, developing and testing technical and architectural solutions.

CANDIDATE PROFILE
· At least 4 years of experience in native iOS development.
· Deep knowledge developing native mobile applications using Objective-C and Swift Working experience working with CI processes, TDD, BDD and the best practises required for continuous delivery.
· Experience working in a team in an agile development environment-using scrum as the development methodology.
· Proficient working with REST APIs in order to do network requests on iOS including security features.
· Experience with release management and App Store publishing process. Please let us know any app you have published we will love to see them.
Requisitos
Estudios mínimos:
Ciclo Formativo Grado Medio
Experiencia mínima:
Al menos 4 años
Imprescindible residente en:
(Seleccionar)
Contrato
Tipo de contrato:
(Seleccionar)
Jornada laboral:
Completa
✔ Do not forget to mention ADSINLONDON during your call!
✔ Apply for this job offer
Report any scams attempts
Great Britain
Published: 05 Sept 2018 - 16:41
Visits: 628
Others ads to visit